SOBO was founded in 1995 by song-writing team Assaf Ganzman and Daniel Kriman.
The two met when Daniel was playing at a Jerusalem Rock-'n'-Blues bar.
Sammy and Daniel jammed together for the first time that night and have been a musical team ever since.
Assaf remembers that moment well:
Daniel, Jerusalem 1992

"You gotta understand, I'm coming from Nashville and New York of the early 90″s.

So anyway, I stumble into a small smoky club and there's this kid with long blond hair to his ass, a beat-up acoustic guitar, literally a broken beer bottleneck in his hand, a harmonica in his lips, a tambourine tied to his foot and this guy is wailing like you couldn't believe.

It was like nothing I'd ever seen. Lucky for me his mouth was so busy on the harp that he needed someone to sing… and that's how it got started."

---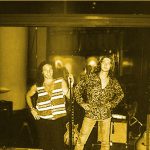 It was SOBO's inspired blues jams and intense funk rhythms that helped found the still-growing Israeli blues scene. The band performed at venues all through Israel and the Netherlands during the 90s, and recorded their first album in 1998, which was received very positively in Israel.
---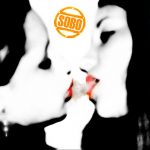 In 1998 SOBO released their first album "South Bound Train"… which sold out.
---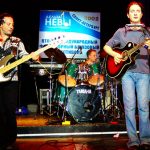 In 2002 SOBO took St Petersburg, Russia by storm appearing at the Delta Neva International Blues Festival wining a gold medal for their performance.
---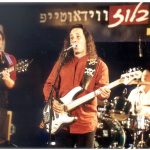 In 2003 the band appeared on Jazz, Blues and Videotapes Festival, Tel Aviv and The Summer Blues Festival, Givatayim, Israel.
---
In 2004 SOBO was chosen to represent Israel in the International Blues Challenge in Memphis, TN under the banner of Blues For Peace.
While at the Challenge SOBO was spotted and immediately hired to play at the Blues City Cafe on Memphis' World Famous Beale street, where Elvis, Jerry Lee Lewis, Albert King, and many other bluesmen have played.
---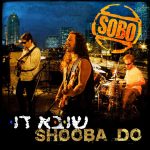 In 2007 SOBO released their Second Album "SHOOBA DO", which recieved rave reviews.
---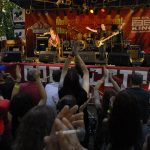 In 2007 SOBO was chosen as one of three headliners to perform in the Lefortovo Blues Festival, Moscow, Russia
---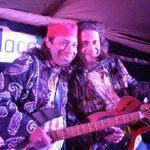 In 2008 and 2010 SOBO performed on the Blues stage at the Bombamela Festival. Israel.
---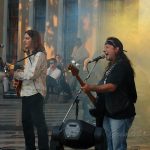 In 2011 SOBO was the premiere headliner at the Delta Neva Blues Festival, St Petersburg, Russia. SOBO was signed by an agent in Russia following this show and have been touring Eastern Europe regularly since.
---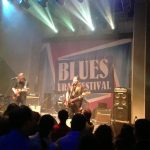 In 2013 SOBO were featured at Ural Blues Festival, Ekaterinaburg, Russia.
---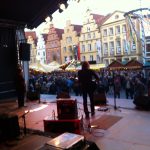 In 2014 SOBO continued to tour Russia and Germany in may for Maywoch Festival.
---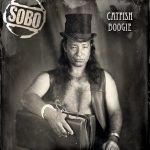 SOBO released their third Album "Catfish Boogie" in winter 2014 receiving much AirPlay in Israel, Russia and the U.S.A.
---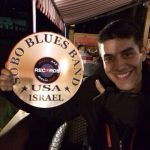 In 2015 SOBO toured Russia once again, playing 13 dates in 9 cities.
---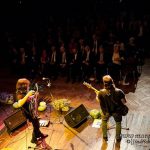 SOBO also were the featured act in Hradece Kralova, Czech Republic for DZY event.
In 2015 SOBO toured Israel with Germany's Blues Company, Candye Kane & Laura Chaves, Lil Jimmy Reed
---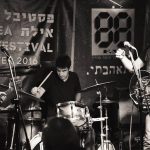 In early 2016 SOBO was the first blues band to participate in the Red Sea Jazz Festival, a world renowned international festival.
---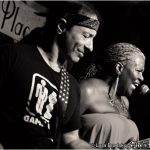 In 2016 SOBO toured with Chicago's own Sharon Lewis and Sergey Voronov from Russia as well.
---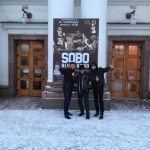 SOBO is scheduled to tour Russia again in late 2016 hitting 10 cities along the way.
SOBO toured Russia once again in November 2016 hitting ten cities in twelve days. The shows were a great success.
---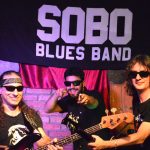 SOBO ended 2016 with a big win in the Israeli blues challenge and will represent Israel in the IBC in Memphis, TN this 2017.
In early 2017 SOBO are scheduled to release their fourth album and have a US mini tour planned around there IBC participation as well.
---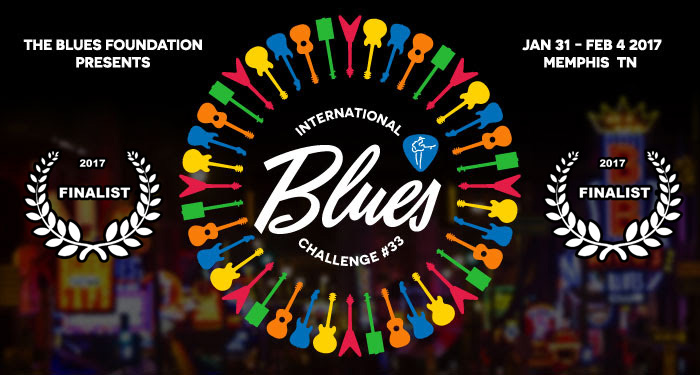 In February 2017 SOBO set out to play their respects and participate in the International Blues Challenge held in Memphis TN.
SOBO had huge success and were acknowledged by the judges, audience and their peers making it all the way to the finals held in the world famous Orpheum Theatre.
This is the first time a band from Israel has made it to the Finals and a big rarity for any non American band.
SOBO are very proud to call themselves IBC Finalists.
---
SOBO has shared the stage with:
Sonny Landreth, Marcus King, Gov't Mule, Anna Popovic, Kenny 'Blues Boss' Wayne, John Lee Hooker Jr., Oli Brown, JC Smith, Alvon Johnson, Robert Lighthouse, Candye Kane & Laura Chaves, Lil Jimmy Reed, Sharon Lewis, Sergey Voronov, Blues Company and many other great blues players.